Ahhh, summertime. Where the sun is hot and… yeah, that's about all I have to say about summer. Now, I'm not bashing this season or anything, I actually enjoy the vibes summer bring and my birthday is in July (Yes, I'm a cancer baby and will NOT take any cancer slander!); but LAWD the heat it brings is insane!
I am such a sweatbox in high temperatures that it's honestly not fair 🙁 so I have to make sure that I treat my skin with extra care so I don't go through any skin changes; bumps, spots, flakiness etc. So, here's what I do in order to my skin in shape during these heat-filled months.
Use Charcoal. At night, after a lonnnnnnng day, I use Biore Deep Charcoal Cleanser. Charcoal is super beneficial in the summer since it helps to really get in your pores and remove whatever dirt and sweat accumulated throughout the day. According to Livestrong,
Activated charcoal draws bacteria, poisons, chemicals, dirt and other micro-particles to the surface of skin, helping you to achieve a flawless complexion and fight acne.
Mix sunscreen with moisturizer. In the morning, I add a tad bit of sunscreen into my moisturizer so that my skin is protected from the sun. It's always been stressed to wear sunscreen every day on your face, for present and future benefits. I usually try to find a moisturizer with sunscreen already included but this way works just as good. Either way, your skin will prosper in the sun!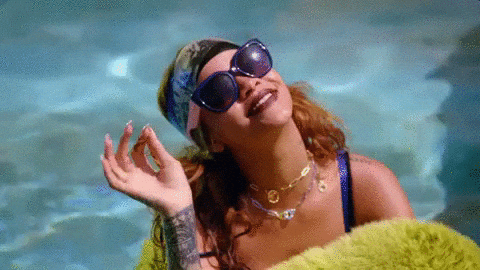 H20 is good for the soul. This one is super obvious but I have no problem mentioning again! Drinking the recommended eight ounces every day will help not only keep you hydrated in this hot heat but keep your skin clear and smooth. Your face and body will constantly thank you.
Rose Facial Masks. I live by facial masks during all seasons of the year, but for the summer I like to focus on again, maintaining the moisture. My go-to mask to use is Rose Hydrate Intense Moisture Mask by Super Facialist. Using rose on my face helps to hydrate and replenish my face, which is ABSOLUTELY necessary this time of year.
These are some of the things I do to keep up my skin care during the summer. Comment below some tips you do to save your summer skin!