Happy 2018 guys! Whoop, whoop! We've finally made it to the new year and I'm pretty excited to see what's in store!. Oh btw, I've started a Get Jenafied Newsletter! If you want to be apart of the mailing list, you can sign up here.
So, to kickoff the new year; I'm starting off my first blog post talking about some of the most-gorgeous nail colors/patterns for winter (even though the weather is getting weird, bc global warming is so real right now; the season is technically still winter haha).
I loooooove a good nail color & pattern, especially one that matches the season. Of course, you're always able to wear whatever style you want for whenever, but I personally, enjoy a good aesthetic. So, if you're not sure what colors to get to match the mood, here's a guide for your manis!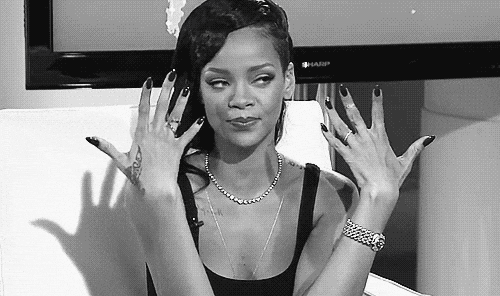 Marble. Lately, my favorite look has been marble. I bought these press on nails (y'all, press-on's are starting to make comeback!) from Nail Hur, and they were the cutest nails I've probably ever had. From the shape of the nail, to the pattern — I've worn them both during hot weather and cold, I def thought they more so matched for winter.
Dark blue. Any type of dark blue nail is pretty for colder weather! This winter nail color is as enchanting as the night sky. My favorite color is OPI Light My Sapphire

Gold. Gold is one hell of a festive color, especially during the holidays! Although, the holiday spirit has passed — it's still appropriate for the season and such an eye-catcher!

Sparkle Top Coat. You can never go wrong with adding a sparkly top coat over a color for winter. Of course, they emulate a snowflake vibe, but it's also a fun, finishing touch to add.

Burgundy/Vamp Red. Another gorgeous, festive color. Although most people connect reds to Christmas and holidays, I love the sophisticated look a dark, bloody red brings during the season.

Dark Green. I simply think this color is appropriate for winter because honestly, it matches Christmas trees. It's also such statement and versatile color, that will be perfect with just about any winter outfit!

What are you favorite nail colors to wear during the winter season? Comment and let me know!

♥