So lovelies, I basically watch YouTube every day. Yes, every. single. day. I love YouTube okay?! That platform of media is basically how I learned to do my makeup (here's a blog post I did on some makeup tips I've learned from watching YT), know what kind of makeup to get for my skin, how to even do the first step of taking care of my natural hair.
(ya'll when I did the big chop, I was basically sitting there like)
: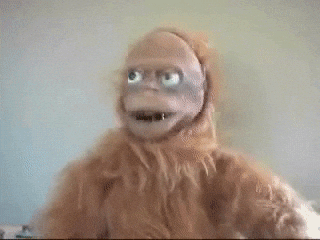 … and so much more! So, I guess you can say that Youtube, in a sense, saved my life and helped me to become a better version of myself lol. But not just YouTube alone, the actual people (or "YouTubers") who take the time to share their tips, tools, and overall livelihood to help people like me become better at things we want to excel at. Which brings me to my top five, all-time favorite YouTubers!
▬▬▬▬▬▬▬▬▬▬▬▬▬▬▬▬▬▬▬▬▬▬▬▬▬▬▬▬▬▬▬▬▬▬▬▬▬▬▬▬▬▬▬▬▬
1.)
Jayla Koriyan.
Jayla is literally the flashy, ambitious fictitious friend I wish I had in real life. Her upbeat personality, her grind, even her taste in fashion; Jayla's videos [vlogs especially] kind of give me a way to escape my life and enter hers, a fab one. I mean, not to say my life isn't fab in my own way right now, but uh… yeah lol. I believe I started following her on YouTube about a year ago.
2.) Patricia Bright.
Omg, I've always enjoyed Patricia Brights' channel because of how honest she is about her life and herself, but she won me over even more whenever she started doing these try-on hauls. Just her laughing at herself, being able to crack jokes and not care, that's the kind of person I enjoy having in my life. I'm pretty sure I started following Patricia in 2015 when she would do mad lifestyle videos (workout routine, ootd's, makeup routines).
3.) Bri Hall.
This is one creative ass chick. Bri Hall is so dope! I started following her back in 2016 (I think) because of her cool hair, back when she would dye it all sorts of colors; then I would watch her lifestyle videos and how she always incorporated her art in some sort of way. What really made me fall in love was when she did Halloween Makeup tutorials for costumes, again the girl is talented! From her music taste, her actual art, her fashion, even her nails.
4.) Jaleesa Moses.
Ahh, Jaleesa Moses. I started following her because of her hair + makeup tutorials, she was natural when I started following her but then she noted how damaged her hair was, so she was finding ways to help get her hair back healthy, so her tips were very helpful at that point. I love the tutorials more than ever. Recently, Jaleesa started over with her hair, and I feel like we have the same hair texture, so it's interesting to see the styles she comes up with. I feel it's rare to come across people who have the exact same hair texture as you, so she's a gem.
5.) Last but not least, iiits Raven Elyse!
In a nutshell, I love Raven. She isn't afraid to be transparent; talking about her acne journey, introduction to motherhood, battling depression/anxiety & so much more. Whether it's on YouTube or her social media; I've seen her growth over the years of me following her, from the content to her even becoming a wonderful mother to Ziya Bear. Raven is always super creative, innovative, real and HILARIOUS.
Do you watch these YouTubers as well? Which is your favorite? Who do you watch on a daily? Put me on to something new!